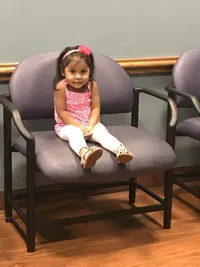 Office visits are by appointment only. We see patients Monday through Friday 8:00 a.m. to 4:30 p.m.
You may make an appointment during office hours by calling 512-472-6134, Option 3, then Option 1 or request an appointment online.
If you are a new patient or your insurance has changed since your last visit, please call our office and update your insurance(s) prior to your appointment. Also, if this is your first visit, please arrive 30 minutes prior to your appointment time and make sure that your referring physician has provided us with all the pertinent medical records prior to your scheduled appointment. Please note that a photo ID and your insurance card(s) will also be required during appointment Check-In.
We have scheduled a specific time to see you on your appointment date. We make every effort to keep our scheduled appointments. We strive to keep wait times within reasonable limits, but an appointment may run longer than expected or an emergency may arise. We try to accommodate late patients within reason, but we may ask you to reschedule the appointment if we are unable to work you back into the schedule.
Appointments are triaged and scheduled accordingly. If you feel that your child needs to be seen in an urgent manner, we will have you speak to our triage nurse or ask that your referring physician call our office to speak to our triage staff or an available physician.
There is a lot of time spent preparing for your child's visit. Additionally, time is allocated specifically for your child's case. Please be considerate and keep your appointment time. If your child cannot make the appointment, we require at least 24 hours' notice so we can schedule another child. Missed appointments and same day cancellations are charged $60.